As an online retailer, you have to be at the top of your game in all aspects of your business.
This entails you investing your time, energy and effort into developing and implementing business strategies and tactics to enhance performance and increase productivity.
Your eCommerce site is your most valuable asset. It encompasses a lot of different elements that represent you as a brand.
Therefore, you need to invest a sufficient amount of resources into ensuring that your eCommerce site is functioning at optimum capacity.
To accomplish this feat, you need to be proactive because, with the number of other enterprises and brands coming onboard the eCommerce sphere, it is no longer business as usual.
The competition is getting tougher by the day, with other brands coming up with innovative and creative tactics to enhance web user's and consumer's overall experience.
If you do not outperform, outspend or outmatch your competitors, they will likely take over your current market share and leave you struggling even if you've been in the game longer.
Here are some top tips and techniques that can help you to get a fresh start for your eCommerce site in 2020.
Optimize your Website for Mobile Devices
A significant number of online purchases are going to happen through mobile devices.
With this recent revelation, it means that there is going to be an increase in the shift from desktop-based online purchases to mobile devices.
You cannot ignore the fact that a lot of web users access the internet through their smartphones and tablets. Therefore, your eCommerce site has to be set up for accessibility on any device and at any time.
There are simply far too many possible screen sizes out there to pick and choose which ones you'll design for. You'll need to create a fluid layout that adapts as seamlessly as possible to all of them.
Based on percentages rather than definite measurements like pixels, fluid layouts have become the standard among web professionals.
They can be tricky, but making sure that as many people as possible can use your site is well worth the effort.
Some designers, instead of making all their content work in fluid layouts, will simply opt to hide some of it from mobile users.
Sometimes it's because the layout is tricky, or they feel like there's just too much content for a mobile layout.
This is the wrong approach.
Giving users a "stripped-down" version of your site or app is not only unfair to mobile users, but can seriously backfire, and lose you, customers.
You might have to simplify the layout to the extreme, move some content to other screens to reduce clutter, or just try to organize it all better; but it needs to be there.
You have to ensure that your website is easily accessible and optimized for mobile devices. If your eCommerce site is not mobile-friendly, then you are going to be losing out big time from the vast field of mobile shoppers.
Another proven way of improving your eCommerce site is with a mobile application. Mobile apps are fast becoming a popular choice for online shoppers due to a lot of benefits it gives concerning convenience, speed, settings, access, etc.
Improve your eCommerce Site Speed
If you ask any online shopper what their primary concern is when using an eCommerce site, you are most likely to receive the response 'how fast it loads or responds to a request'.
Improving your eCommerce starts with website optimisation.
Research also revealed that a 1 second delay in page load time will lead to a 7% loss in conversions plus 11% fewer page views and a 16% decrease in customer satisfaction.
This mind-blowing revelation just indicates how important your eCommerce site speed is in determining the success or failure of your entire operations.
With the plethora of choices available to online shoppers, chances are if your website is slow or has a sluggish response rate, then the web visitor will most likely use the exit key.
You cannot afford to have a slow site, especially when it relates to eCommerce. Online shoppers are rather impatient as they're looking to get the best deals available and in good time too.
Your site's page speed is also an important ranking factor the algorithm of search engines takes into consideration when crawling or indexing your website.
This means that how fast or slow your eCommerce site loads can either help or hurt your search engine optimization (SEO) efforts.
You need to focus on improving the speed of your eCommerce website if to want to ensure sales and enhance overall user experience.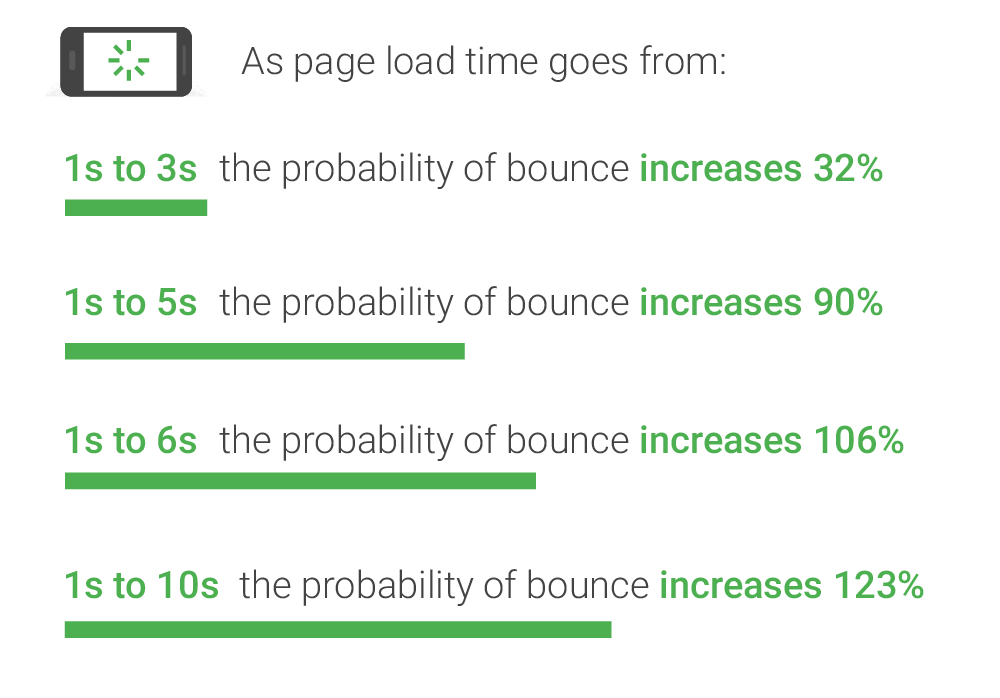 Display Proof That Your eCommerce Site Is Safe
Another major concern for online shoppers is cybersecurity, which is adequate protection for all their credit card information when they are about to pay for goods online.
You need to address this concern to make every online shopper feel comfortable and at ease completing a purchase by making payments through your eCommerce website.
By displaying the security badges from your website security provider, you are letting your site's users know that their sensitive and personal information, will remain safe and protected from cyber theft.
The security of your eCommerce website is one of the ways through which you can demonstrate to potential customers that you are running a legitimate and authentic business.
This can help you to build the trust of web users in your brand, which is crucial to making them convert from a one-time buyer to a return customer.
You need to take cybersecurity seriously by putting in place effective safety measures.
You also want to genuinely display the security badges of service providers you have a working relationship with, to prevent you from misleading and exposing innocent online shoppers or risk any legal action.

Retarget your Previous Customers
It is easier for you to get a previous customer who has bought from your eCommerce site before, to buy again and in a larger quantity because they are already familiar with your brand and at this point have had an outstanding shopping experience on your eCommerce site.
When targeting new customers, you should also direct your time and efforts to retargeting your existing customers.
You can accomplish this feat by coming up with attractive reward programs and offers to customers who make purchases past a certain threshold.
This strategy can be effective when reaching out to previous customers because you are sending a strong message that you appreciate your loyal customers by rewarding them.
As you focus on customer acquisition, you should also direct vital resources to customer retention. The best customer retention tactics enable you to form lasting relationships with consumers who will become loyal to your brand.
They might even spread the word within their circles of influence, which can turn them into brand ambassadors.
Retargeting is essential for eCommerce retailers, perhaps more so than any other type of online business.
If you're not remarketing to people who came close to converting, you're effectively restricting yourself to just one shot at getting visitors to convert in a single session – an almost impossible task in today's online atmosphere.
If you would like to read more on this particular topic, check out my guide on how to reduce eCommerce Cart Abandonment here;
Display Reviews and Feedback
When you are trying to get a fresh start for your eCommerce business, displaying customer reviews on your site is important in establishing trust with your new customers – which means more sales for you.
You can set up your eCommerce site to accommodate reviews or feedback from previous shoppers on their overall experience using your platform.
Displaying these reviews and feedback to other potential buyers can prove effective in convincing them of your quality products and services.
To boost your authenticity, you can have a system that allows you to add a photograph and full name of anyone who leaves a review, to serve as validation to anyone reading the feedback that they were written by real people.
If your products satisfy and exceed the expectations of buyers, they will be happy to share their experiences with others.
Including customer reviews on your site can assist in improving your eCommerce site.
It also improves your SEO rankings so long as you're generating fresh, unique content for your page, and expanding your content.
People who are leaving a review are likely to use the same keywords as people who are searching for that product, which is important in SEO.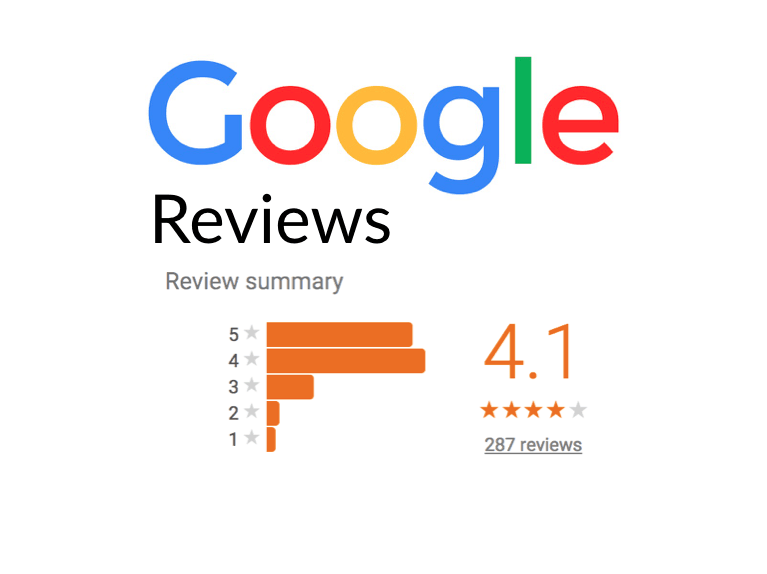 Automated Tools to Recover Shoppers Who Abandon Their Carts
A report revealed that over 60% of online shoppers abandon a cart either because they forgot, had concerns over the online retailer or were not ready to make a purchase at the time.
Cart abandonment is a major source of revenue leaks from your eCommerce website which you need to combat.
One way to solve this is by reaching out to shoppers who add items to their cart but never proceed to check out.
You can use email automation tools and SMS marketing to remind and recover individuals who do not pay for items or products they add to their cart.
These smart marketing tools sends an email or SMS within a specific amount of time once a cart is abandoned and the user leaves your eCommerce site.
This email or SMS contains information on the products in the shopper's cart that they are yet to complete payment for and convince them to do so either with discount coupons or free shipping.
Optimize your Check-out Process
Make the check-out process on your eCommerce site to be smooth and seamless. You can achieve this by removing unnecessary fields, making it a two-step process and display all relevant information.
There are so many other ways for you to make the checkout process proceed easily.
The final checkout process on your eCommerce site should be to your customer's convenience so they do not become frustrated and leave without paying for their items.
The third most common reason people abandon during checkout is due to a long or complicated checkout process. This is especially true in the shipping and personal details section of checkouts.
It's the step in your checkout where you need the most information from prospects, and how you ask for this information is important.
Some eCommerce sites, requires you to create an account to buy, whereas others offer guest checkout options.
We always recommend including a guest checkout option as creating an account may be too much of a commitment for first-time buyers.
Some 8% of people abandon the checkout page because they can't find the payment option they want.
An additional 4% leave if their credit card is declined. Offering multiple payment options is one of the best ways to keep these visitors shopping. Including a digital payment option can triple conversions.
The most popular payment options worldwide are credit cards, PayPal, debit cards, Apple Pay, Google Pay, and cash. 14% of online shoppers want mobile payment options.

In Conclusion
If you are experiencing slow sales or a sudden drop in the number of purchases on your eCommerce site, then it is time for you to implement new innovative and creative techniques both in your marketing and sales strategies.
The idea is to focus on retargeting and retaining your current customer base while branching out and tapping into a market full of new customers.
You should make sure that your website is secure to reassure every single web user that their private information is safe and secure from data breaches or leaks.
Also optimizing your eCommerce site for mobile will allow your platform to be accessible by anyone who is on the move and wants to make a quick purchase on their mobile devices.
You need to also improve your website speed to allow for a quick seamless purchase by shoppers.
There are so many ways some of which have been discussed above to give your eCommerce site a fresh start in 2020.
The most important thing to have in mind during this process is how to satisfy your customers by ensuring a pleasurable and outstanding user experience from start to finish.