Have you just started your digital marketing journey and are looking to get your website ranked first page on Google?
Well, in order to get there, you'll need to understand organic vs paid search.
We all want to be on the first page of Google.
There is a running joke that the second page of Google is the best place to hide a body and there is definitely some merit to that.
The first page of results receives over 95% of all search traffic – leaving only 5% to the rest of the pages. That is an astounding figure and if you can reach the first page of results, you'll see fantastic results.
Don't forget – a blog is a great way to get some SEO traction, and writing a wide range of blog posts designed to improve your Search Engine Optimisation (SEO) is the way to go.
There are benefits to using both paid and organic results and we'll help decipher when you should utilize them.
So, what's the difference? Let's get started with some background first.
Google is that one thing everybody seems to know about, regardless of how much they use the internet.
Most computer illiterate users know how to perform a search query; this little piece of information means that almost anybody can find your business online, provided you've put the right steps in place.
In fact, there are over 2 trillion searches per year which equates to 5.6 billion searches a day. Searching for something you need has never been easier thanks to Google.
It is also the biggest search engine in the world by a huge margin and will be the main search engine of focus for this article. Having your ads listed in search engines like Bing, for example, may still be a good idea, but the online world of marketing is dominated by Google, so it makes sense to put most of your eggs in their basket.
These methods are both valuable to the likelihood of your website showing up through Google which is paramount to success for any sort of online business.
Let's take a look at some of the key differences between organic vs paid search results in 2022.
Organic Search (SEO)
Organic results are the links that appear under the ads in Google when you type in your question.
They will appear based on the quality of content on the page and Google determines this in several ways. They will typically base it on if you are using proper tag titles on your pages, meta descriptions, URL and keywords used, etc)
People finding these results/links through simply Googling will be referred to as organic traffic.
The process of improving your rankings through Google's organic search is known as search engine optimisation (SEO).
Organic traffic is the most valuable traffic as it didn't require a massive overhead to obtain it, but more so through a constant stream of user-focused content relevant to your user's search terms.
When you're catering to your users, organic traffic becomes sustainable and sustainability is an absolute must for the success of your business.

In essence, the higher quality content and more effort you put into adapting it for Google's algorithms, the higher it will be ranked on Google's search results.
Writing user-focused content really is key when it comes to organic SEO.
It rewards hard work and dedication as it can take months to see proper results, but that effort does not go unrewarded if you are able to land in the top 3 results.
Statistics show that the CTR for the first result in organic search results is up to 36%.
Even the results towards the bottom of the page aren't likely to be clicked on even though they are on the first page, so you'll definitely want to set your sights high on this method.
People usually find what they are after by clicking any of the first few results, so making yourself relevant to a user's search terms will help your website land in the top 3.
In order to get stronger SEO results, you should consider:

⦁ Backlinks also referred to as "incoming links" or "inbound links" are just links from one website to a page on a different website. For example, your site may be linking to statistics on another site as a source from your own website. This is a backlink.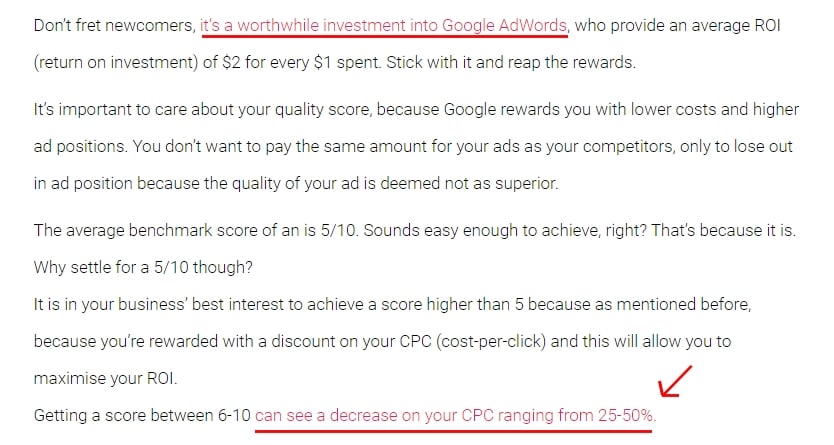 Backlinks are incredibly useful and arguably the most important for building your organic SEO and you'll want to start building a foundation of backlinks to your site.
You may be able to reach out to bloggers (guest blogging) asking if they can showcase your site in return for a guest post (which will be great content for them) which results in a backlink to your site from their website.
Backlinks essentially tell the internet and other people that your site has useful, well-written content and that your site is worthy of reading to other people. T
his is a very important mark to have on your website.
The more established and valued your backlink portfolio is, helps you rank for more popular keyphrases and increases your organic traffic by association. Being linked to from another site also invites their users to go and check out your site on top of receiving link juice.
You'll want to make sure that these backlinks are left in their natural state of 'dofollow' rather than "nofollow" since nofollow flags aren't necessarily ignored by Google, but they don't pass PageRank and Google sees them as "hints", meaning they may not boost your SEO whatsoever – they were mainly introduced by Google to prevent spammy backlink farming.
The best quality backlinks come from trusted sites with a high domain authority, rather than building hundreds of low quality ones.
After all, it only makes sense to really start receiving links to those sites Google already ranks highly.
⦁ Focus on writing quality content
Most of your time and effort should be invested in creating fantastic content for your site. We recommend establishing a blog for your website if you haven't already. More than 56% of your organic traffic will be going towards your site's blog. Take advantage of this statistic.
Write about questions/topics that people need answers to.
That is why they're Googling in the first place! Just make sure you're focusing on the user's search terms. Remember, you're writing for a human – not a search engine.
If you're also linking to statistics (like I have done here many times) make sure they can all be verified by providing the source link as either a direct link or hypertext.
There is enough misinformation on the internet already and your blog is a representation of what you are as a company, so it is best to be truthful always.
You may want to also consider adjusting small things, such as, having your title be a question rather than a statement (15-40 characters long) and write a meta descriptions for each page as these increase your click-through rate which will drive up traffic and if the content is also great, may lead more people to share it or link to it which will increase your rankings. The two go hand in hand.
The highest-ranking results on Google have pages of content anywhere between 2,000 – 2,500 words so this may be the benchmark you aim for if you're wanting to land on the first page.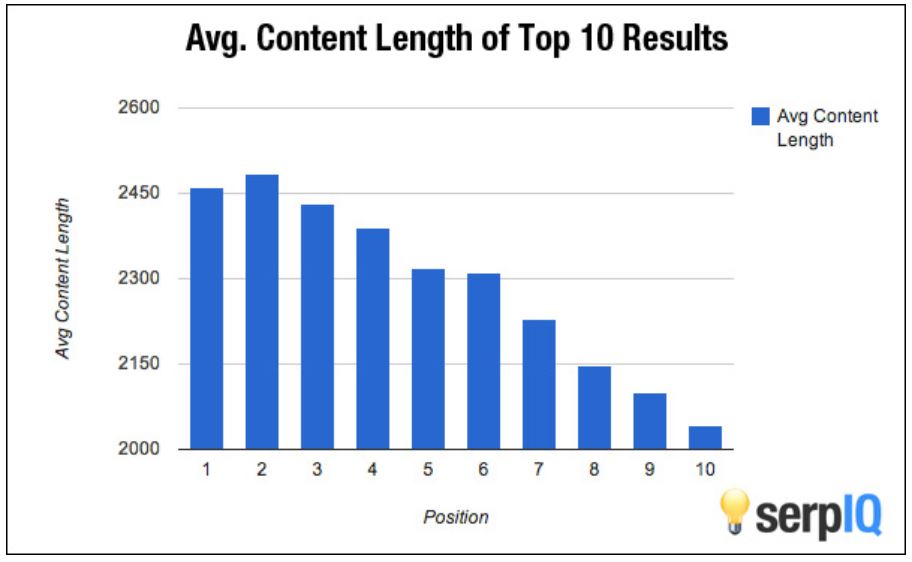 This length allows you to add more backlinks (in this case, outbound links), add more keywords as well as creating something of great value to your readers, who are likely to spend more overall time on your website.
Keep in mind that you shouldn't always be striving for a word count – these are just standard, good practices.
Good content is written with high-quality research and is written for users first, search engines second.
If you want the best chance to rank your content for desirable keywords, take into account that Google's search quality evaluation guidelines do take into account the expertise and trustworthiness of the author, otherwise known as E-A-T.
This means that if you're a healthcare website for example, you should consider having your content written by those with a professional, medical pedigree.
Conducting an SEO campaign for medical-related websites is becoming increasingly important with the concept of E-A-T, so ensure you do your due diligence to take your content to the next level.
⦁ Do your keyword planning
It is a good idea to check what keywords you might already be ranking for since they give you a good indicator of what people are searching for. There are tools out there such as the Search Analytics section in the Google Search Console, but we recommend using Google's Keyword Planner.
These tools will also show you what your competition is ranking for too. Take a look if they're targeting any specific keywords or phrases you aren't.
It may be worthwhile to focus your efforts more on long-tail keywords rather than short keywords like 'online marketing' which will have high search volume with a high CPC (cost-per-click) – for a business with low backlink count and domain authority, it may be hard to differentiate yourself from those already established.
For example, if you want to rank for 'indian restaurants melbourne', it may be difficult since there will be competition for this phrase as its quite popular.
Focusing on long-tail keywords with lower volume may be easier to rank for.
Finally, make sure these keywords are actually relevant to what you're selling. The phrases or keywords should closely match what your site offers.
If it is unrelated, people are going to leave your site and it goes against the work you've put in – Google likes to reward websites who post great, relevant content.
⦁ Optimize your website
Does your website load fast for your target audience? If you're in Australia, your site should load quickly for Australians since they are likely your potential customers.
Does the website work on every device and every browser? Ensure your site works on mobile. Over half the population of the world now has access to a mobile device and they need to be able to navigate your site easily.
If you haven't already, set up Google Analytics.
It's a free, powerful tool designed to give you insights on metrics such as how your users interact with your website and produces valuable information such as bounce rates and acquisition of users (how your users are finding your website).
You're also able to embed your Google Ads progress in your Google Analytics account, which is a topic we'll touch on more later.
If you aren't sure whether your site is mobile-friendly, Google has a great tool that will assess whether it loads well for mobile devices and if there are any issues, it will give you some insight as to what you can improve.
If you're unfamiliar with some of the results it lists, it may be worthwhile to contact a web developer so that they can make your site mobile friendly.
If they cannot scroll through your site, pick a product and pay for it with ease then you're losing potential profit.
Some of the long-term benefits you can expect are:
Highly cost-effective – it just takes time and effort to get results.
Credibility – you didn't pay to get your results there, you worked hard to get to the top.
Competition – If you're listed at the top, your competitors are lower down the list.
Remember, patience combined with great content, high-quality backlinks and keyword research are paramount to your success. Your site's content should be made for the humans that visit it, not just search engines. If people interact with it in a positive way, you'll see your SEO organically increase.
Let's move onto why you may prefer quick term results over long term with Paid Search vs Organic Search.
Paid Search (SEM)
Paid ads appear at the very top of the Google search page once you've entered in your query.
They will appear before the organic search results because people have paid money to have their results listed before the naturally listed ones. They will be listed with little 'ads' icons next to them which state that they are paid ads through the Google Ads network.



Paid search is also known as pay-per-click, or paid advertising. This means that when your ad is listed on a SERP (Search Engine Results Page) after someone types in a query and they click on your ad, you pay a small amount to Google. You pay them nothing if the user simply sees them, but it depends on your bidding strategy.
You can get started through either the Google Display Network or the Google Search Network. The Display Network covers advertising on sites such as Gmail or Youtube and the Search Network covers the typical Google Search Engine and the maps section.
There are lots of ways to get good results through Google Ads and it should always be a focus of your SEO/SEM campaign.
As with SEO, keywords still matter with a paid ads strategy. Using a keyword tool planner mentioned above is the best way to get some quality insight.
Ensure you're aiming for keywords with high volume and low competition since the CPC will be lower and the ad should do perform better. Run your campaign according to your budget.
We wrote an article on how to optimise your quality score (which is an integral part of your Google ads campaign) to ensure that your CPC is as low as possible whilst ensuring that your ad position is high in comparison to your competition. If you're going to invest the money into a Google Ads campaign then you must do it right.
SEM/PPC is a good path to go down if you'd like to have your website listed automatically rather than having to work for months on end establishing backlinks, but you should still have great content regardless.
Content really is key regardless if you choose organic vs paid results, it needs to be the forefront of your operation.
If you have the money to invest, this is the quickest way of getting to the top.
You can always improve your search engine rankings, but there is no guarantee you will rank number one or even on the first page. Paid search ensures you're listed on the first page regardless.
One of the more damning organic vs paid search statistics is that the ROI for Google Ads is earning $2 for every $1 spent so it should definitely be in your arsenal of marketing strategies.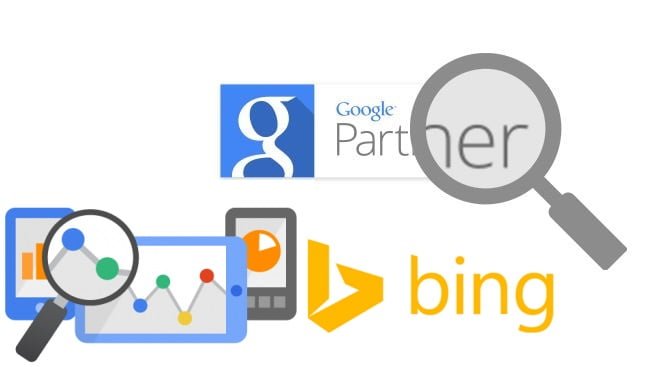 Organic Vs Paid Search Statistics
There are plenty of benefits to using both organic and paid ad options, but having the evidence in front of you may make it easier to decide which strategy will bring the most immediate results to your business.
Organic Search Statistics In 2022
Approximately 39% of worldwide eCommerce traffic comes from search – with 35% of traffic being organic and only 4% of it through paid search ads.

Organic search leads lose at a rate of 14.6%, compared to only 1.7% for outbound marketing leads.

On the first page of organic results, the first five results account for 67.60% of all the clicks.

Long-tail keyword searches have a click-through rate that is 3% to 5% higher than generic searches.

60% of marketers say that inbound marketing such as growing SEO/organic presence is their highest quality source of leads. (HubSpot)

The first-page result in organic results gets the most search traffic only 49% of the time. (Ahrefs)

53.3% of all website traffic comes from organic search results. (BrightEdge)
Paid Ad Statistics In 2022
Google Ads results receive 65% of the clicks that started with buying keywords, while organic results only receive 35% (Craig McConnel)

Paid ads have an average CTR of 11.38%.

Paid ads visitors convert 50.6% more than organic search visitors, given their higher intent. (WordStream)

For every $1 spent on Google Adwords, businesses earn an average return-on-investment (ROI) of $2 (Google).

Paid search results gain 1.5 times as many conversions from click-throughs as organic search results. (New Media Campaigns)

75% of people that click on ads say said search ads make it easier to find the information they're looking for. (SearchEngineLand)

95.3% of clicks go to the top 4 paid ad results.
Organic vs Paid Search Statistics To Make You Consider
It wouldn't be a fair battle if we didn't put out some hard-hitting statistics.
The use of ad blocking technology increased from 142 million users to 615 million users between 2018 and 2019.

Paid ads can put you on the first page for a given search term within a day, whereas organic search results take vastly longer. (New Media Campaigns)

70-80% of all searchers ignore paid ads and focus on organic results only.

Paid advertising gains 150% as many conversions from clicks in comparison to organic search results.

Search ads can increase brand awareness by 80% whereas organic SEO takes time.

75% of people that click on ads say said search ads make it easier to find the information they're looking for. (Search Engine Land, 2019)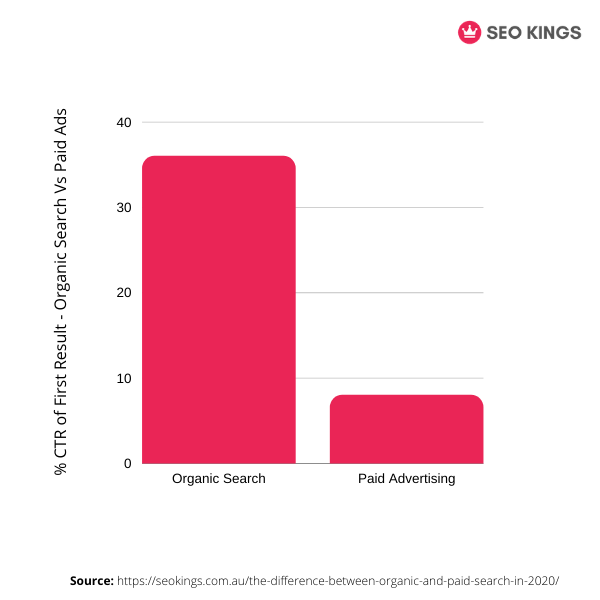 Just as a side note for this statistic, there are several variables like industry, keywords used, user trust, ad visibility, ad quality, featured snippets etc.
Accuracast was our source for the paid advertising click-through rate (CTR).
Keep in mind that data takes time to accumulate and some of these statistics may change over time.
Organic Vs Paid Search – Breakdown
Both are still very good options to go with; they just have different costs and variance on deliverance and time of results.
Organic search will take the most time and effort as you need to establish backlinks with reputable websites and create good content that others can link to.
This will ensure that the link is actually recognised by search engines and will increase your SEO. Fortunately, most people are happy to do this.
By ensuring you've also done your keyword research through the tools mentioned, you'll know what you might be able to create content about and understand what you might be missing out on that your competition is already doing.
On the other hand, paid search will get you fast results by having your ad listed on the first page of Google.
The main difference here will be the cost between the two; one costs almost nothing but a bit of elbow grease and time and the other requires money.
Both are still very good options to go with; they just have different costs and variance on deliverance and time of results as discussed by Ryan Moran, in the video below.
The Verdict?
When it comes down to choosing either strategy, the answer is to simply use both. It's not absolutely required, but it will lead to more sales and organic traffic.
Organic SEO will create great brand awareness, solidify you as a company that is reputable and trustworthy and you'll need to still have great content in order to get more conversions and results.
Paid Search gives you fast results which can lead to quicker conversions.
It all comes down to what you're willing to invest, is it more time or is it more money?
Stuck on SEO or require a local SEO expert? Not sure what to do with your SEM campaign?
If this is the case, feel free to get in touch with our Australian marketing experts.