Given social media's rise to power in how products and services are advertised to us and the misconception of every marketing email being 'spam', this may lead a lot of new business owners to question: Is email marketing worth it?
The answer is absolutely.
When utilized properly, it can be a great way to deliver valuable information to your customers and is one of the best ROI (return on investment) methods out there; every dollar invested equates to anywhere between 40-44 dollars in return.
Crazy right? You need to utilize email marketing properly though in order for it to be worth it. This is just the potential ROI; we need to put the steps in place to make it pay off.
Around half the world has an active email account, with over 3.9 billion email users. In addition to that, around 91% of consumers actively open their email on a daily basis. There are more people who own email accounts and are checking it every day than any other form of social media such as Facebook or Instagram.
Even in today's day and age, it is still one of the best methods out there, so let's take a deep dive into why this is and why you should be using it.
It Beats Out Various Forms of Digital Marketing
It is more effective than SEO, social media marketing, content marketing and pay per click based on data found in 2018.
Despite this, SEO is still another great method for your business and you should check out our post on Organic vs Paid Search.
The reason for this is that far more people are simply active with their email accounts than any form of social media.
Still not sold? Here is email marketing is worth implementing into your marketing practices.
This is your own list that you're in control of. A social media page can be shut down at any moment, but there is nothing that can take away the customers in your marketing list. Far better ROI (return on investment) than any other method out there, including SEO. This is just simply undisputed. We all want more profit, right?
Email marketing allows you to segment your audience in a more simple manner than SEO would. I'll get to why segmentation is important in just a moment.
However, you need to ensure you are actually creating great email marketing campaigns in order to take advantage of this fact.
More than 70% of people can see if an email is going to be spam based on the subject line; they are warier than ever about the emails they are receiving from companies. On top of that, 45% of all emails are considered spam. Make sure yours doesn't end up being banished to the depths of their junk folder.
These are very valuable statistics, but you need to have the correct strategy to make sure sure that email marketing is worth it for your business.
What You Really Need To Consider
So you've looked at the statistics above and now realize you need to be implementing some form of email marketing campaign into your business.
Where to start and what should you consider to make email marketing worth it?
Your customers are human and their inbox is not yours to mess with.

What I mean by this is that your customers are not naive or stupid and shouldn't ever be treated as such. Their inbox is essentially their property, it needs to be treated with respect on your end by only serving them with the content they signed up for.
You need to ensure that you are building a list of people who actually want to see your emails. The easiest way to do this is by adding a 'subscribe' or 'join' button on your website for people to join your marketing list.
If they suddenly discover they are no longer interested, ensure that your email has an 'Unsubscribe' button at the bottom so that they can be removed from your listing. This is not only a smart, ethical practice but it is also illegal in most countries to send out a campaign void of a way for users to unsubscribe from receiving your emails.
Treat them with respect, it will lead to loyalty, brand building and further conversions.
Ensure you're being consistent: use a schedule, a CTA and good content.
It might be the best ROI method there is, but you need to make sure you are working within the proper guidelines to get the most out of it.
⦁ Don't flood their inbox with emails.
Make sure everything is clearly outlined for them – they want to know exactly what they are signing up for. If they're interested, the rest all lines up like dominoes.
⦁ Give people an incentive to click your email.
Give them a CTA, such as encouraging them to download a new e-book you've created, or to check out the specials you're running on your website. Be interesting, people are susceptible to becoming bored quickly.
Statistics show that the best time to send an email is 10am and the best day to do this is on a Tuesday. The second best day would be a Thursday. This is something small to consider but it's the small things that count. Consider implementing this idea into your campaign.
Make sure you have a valid SPF/DKIM record setup on the domain name you're sending emails from!
This is one point I never seen any article mention and it is such an overlooked area of email marketing.
Why spend all this time creating great content and getting everything ready for a campaign just for your emails to land in the users spam box, never to be seen?
Just to clarify, an SPF record by definition is a DNS record used to indicate to mail exchanges which hosts are authorized to send mail for a domain.
A DKIM record, on the other hand, is a method to validate the authenticity of email messages. When each email is sent, it is signed using a private key and then validated on the receiving mail server (or ISP) using a public key that is in DNS.
Given the prevalence of spam on the internet, many mail companies have certain policies in place about what emails to receive and reject.
I understand that it may sound quite technical and difficult to comprehend as it falls outside the scope of digital marketing, but it is quite important.
I'd absolutely recommend speaking to your web host about these two records to ensure they are set up correctly or even the mail host you use (e.g Mailchimp, etc.)
In order for email marketing to be worth it, you need to make sure they actually see it! Why invest all this time into making great content just for it to end up in someone's junk?
Consider Segmenting Your Audience
Segmentation is essentially breaking up your email list into smaller groups to 'target' their particular interests a bit more.
Some people only want specific variations of the emails sent out from your marketing campaign. Not everyone will want your weekly newsletter, perhaps they prefer to just get updates on when you are having your next sale.
Give them the choice to see what they want to see. Consider adding tick boxes to your subscription form on your website that allows them to select what they'd like to be emailed.
You could also perform some A/B testing on these segmented groups to see what variations of your sent email work best. This allows you to refine some of the current implementations of your marketing campaign.
A/B testing in the most simple explanation is sending one variation of your campaign to one group of subscribers and another variation to a different group with the aim of working out which had the higher click-through-rate and conversions.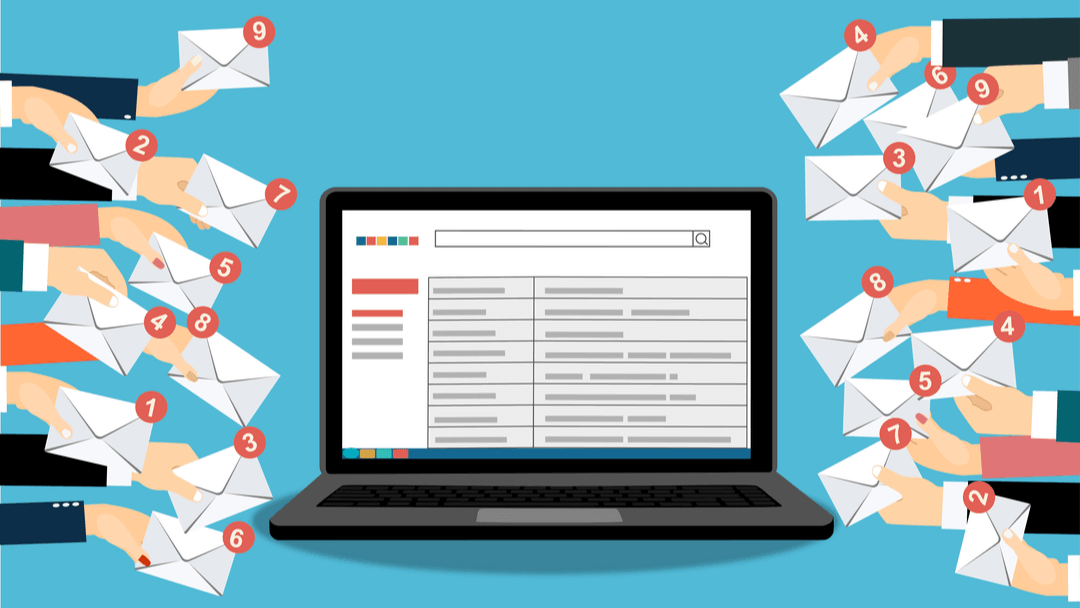 Analytics Are Your Best Friend
They immediately show you what is working and what isn't. You need to analyze the results to answer if email marketing is worth it for the effort invested and figure out what needs to be changed.
There are several areas of importance that you will want to pay extra attention to in your analytics program, such as the below.
⦁ Your click-through rate
This is very useful for finding results from the A/B tests mentioned above as it will let you know what you need to do in order to get more clicks from the links in your email.
Make sure you are adding a call to action in your email as this can lead to a 28% increase in click-through rate.
Also, you may want to consider adding a video if it fits the theme of your email. This can increase CTR by up to 300%.

However, the best advice is to keep it simple. The more images the email has, the lower your CTR is likely to be.
⦁ Open rate
This is calculated by the number of emails opened by the emails that were delivered.
If you sent 20 emails and 10 people clicked on them, your email had an open rate of 50%.
Based on recent statistics, the average open rate of emails in North America was 19%.
To improve your open rate, you may want to use a recipients name in the subject line as this increases open rates by up to 18%.

Writing a personalized subject line is also a guaranteed way to encourage your reader to open your emails.

Lastly, avoid using words like 'free', 'help', 'reminder' in your subject line as these have been found to negatively impact open rates
⦁ Bounce rate

This is the percentage of the emails sent out by you that were not delivered to the recipient successfully. The equation can be worked out by is: Number of bounced emails divided by the emails sent and finally multiplied by 100 to get a percentage.
Sometimes emails permanently fail or get deferred (temporary bounce).
Hard bounces usually occur because there is an issue with the recipient's address such as an invalid email address whereas temporary failures may occur to the recipient's receiving server (their email host) rejecting emails because the sender's server has a low reputation. This could be due to spamming, etc coming from other users if you use an email service where other users also send out via the same server as you.
⦁ ROI rate

We've mentioned ROI a bunch of times in this article, so it only makes sense you know how to calculate it.
Your return on investment = the amount of total money earned after investment into your email campaign.
The basic formula looks a little like this:
(Gained – Spent) / Spent = ROI%
When we break down 'Gained' and 'Spent', here is what they mean:

Gained – This is the amount you have earned throughout the period of your email campaign. Google Analytics offers integration which allows you to see how many purchases were made from one email.

Spent – The amount of money you have invested in the email campaign. Such as the email provider, any costs for designs, writers, etc.
For example, if you earned around $2000 and only spent $200, your equation would look like:
($2000 – $200) / $200 = 9% ROI
It may take some time to show a great ROI figure, but by keeping these analytics in mind and ensuring you're always checking to see what you can improve, you'll see this figure increase massively.
Summary
This method of digital marketing is too valuable to pass up. It will not only provide your customers with what they want to see from your business, but it will also help build your brand and provide you with a nice ROI.
Just remember to consider your customers above all else. They are the ones buying your product after all – make sure you are looking after them.
Give them good, scheduled content and remember to segment your audience into smaller groups to give them a more tailored experience. Send them different emails for A/B testing and find out what works and what doesn't.
If you notice the campaign isn't performing the way you wanted, check the analytics above mentioned.
What can you improve or adjust? Not everything you do will be a slam dunk every time, you'll have to make some changes and there is no shame in doing so.
Email marketing is a great addition to your arsenal once you've got the basics locked down and is bound to increase your profit.
Make sure you're using email marketing in 2020, it's worth it.
Want us to help with your campaign? Feel free to contact us if you have any queries.